Your email has been SUCCESSFULLY submitted
Stay up-to-date by entering your email address & receive hot updates from Playboy Plus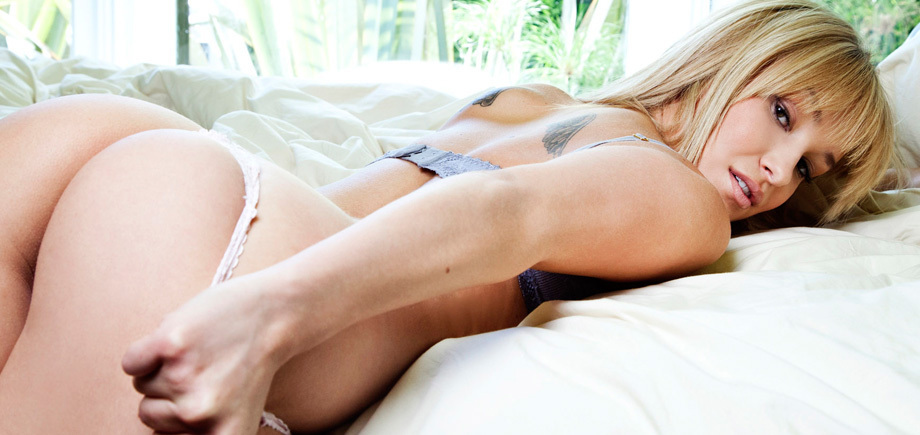 Uploaded:

July 17, 2012

Birthdate:

December 25, 1989

Birthplace:

Las Vegas Nevada USA

Height:

5' 7"

Weight:

124 lbs

Measurements:

34B-24-32

Bio:

Meet new Amateur Aubrey Evans, a slender Polish-Hungarian beauty with blonde hair, hazel eyes and natural breasts. "I'm a promotional model," she says, by way of introduction. "I've done clothing, swimwear, TV shows, magazines, styling…I've worked very hard." She was also an extra on MTV's

The In-Betweeners

, HBO's

Sister Wives

, and most recently,

American Reunion

. "I was born in California, but I was raised in St. Cloud, Minnesota," she continues. "It's beautiful there, especially in the fall. I was a tomboy – I had a bowl cut, wore boxers and played sports. I knew that I wanted to be a model, but my father was dead set against it." But that didn't stop Aubrey. "I knew that I was meant for bigger and better things than Minnesota," she says. "To sum it up, I had a tough upbringing, but it pushed me to do things for myself." These days, Aubrey lives and works in the entertainment capital of Las Vegas, Nevada. She's a successful model, but she's still a bit of a tomboy. "I love hanging out with the guys," she says. "We'll watch a hockey game, have a couple drinks, or hang out at home, cooking and watching movies. I love to cook for my friends." So how does Aubrey like being a Playboy Amateur? "It's exhilarating," she says. "It's something I've wanted for a long time. I've never posed nude before, but I'm comfortable in my own skin." For now, she's single and focusing on her modeling career. "I want to work toward my goals without distraction," she says. But when she gets distracted, she likes guys who are confident, well-spoken and have a good sense of humor. "If you can make me laugh, then you already have a chance." Any other turn-ons? "I like guys with tattoos. I have a pair of angel wings on my shoulders," she reveals. "And again, he should be confident. Don't hesitate – if you want to ask me on a date, ask me on a date." In her

Facetime

interview, Aubrey tells us about her Vegas adventures, her secret past and why she loves small boobs.