Your email has been SUCCESSFULLY submitted
Stay up-to-date by entering your email address & receive hot updates from Playboy Plus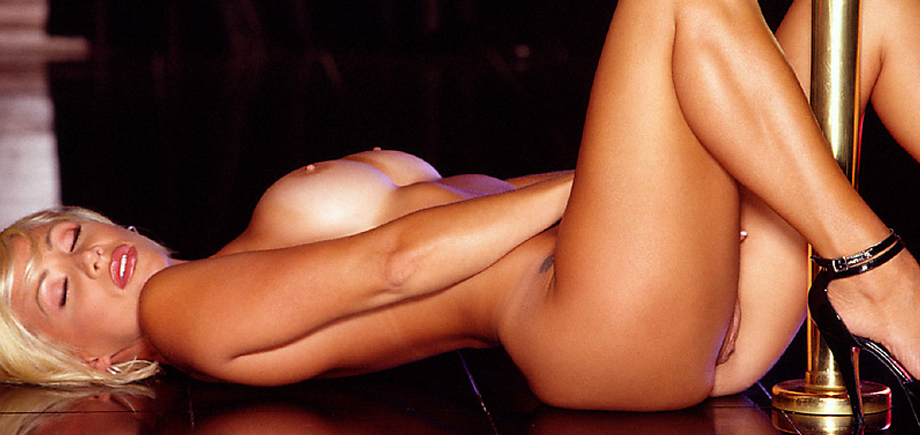 Uploaded:

January 01, 2000

Birthdate:

May 01, 1986

Birthplace:

Los Angeles CA USA

Height:

5' 6"

Weight:

125 lbs

Measurements:

32C-24-34

Bio:

It was like a smarmy informercial for their impending nuptials. On July 17, NBC's Dateline broadcast a profile of Hollywood's ultimate A-list couple -- Ben Affleck and J.Lo. The pair appeared delightfully happy, and the bride-to-be sported that ridiculously large, pink 6.1-carat Harry Winston diamond engagement ring.

But now many people are wondering just how happy the couple really was. In its August 12 issue, the National Enquirer broke the story that Affleck broadcast. That article, as well as the following two weeks' cover stories, claimed that Affleck got wild at Brandi's Exotic Nightclub and performed oral sex on a dancer at the club, and then gave oral sex to at least one other dancer later that night at the rented home of actor Christian Slater. On August 11's Tonight Show, Affleck confirmed to Jay Leno that he was at the club, but his attorney calls the Enquirer's claims "absolutely false." The Enquirer has countered, asking Affleck to take a lie detector test. The paper says the sources it used for its stories have already passed lie detector tests.

Since the controversy erupted, Tammy Morris, the stripper at the center of this celebrity storm, has been out of sight. The Enquirer's main source for its exposes, Morris claims she danced for Affleck at the club that night and that he performed oral sex on her later at Slater's house. Knowing the whole world wants to see the woman who might have tempted Ben to stray from J.Lo, Playboy.com negotiated an exclusive pictorial with the sexy 29-year-old, who performs under the name Portia. After the shoot, during which Morris wore an outfir very similar to the one on the night in question, Playboy.com chatted with her about the infamous evening.